Marketing, website design, taxes and other administrative tasks are no fun! With 20 years of administrative experience in the non-profit sector, Steph is a pro! She offers these services at an affordable rate, with friends in mind who are farmers, herbalists, educators, and entrepreneurs of all kinds. See her list of skills and pricing below. (Keep in mind no one will be turned away due to lack of money.)
Administrative Skills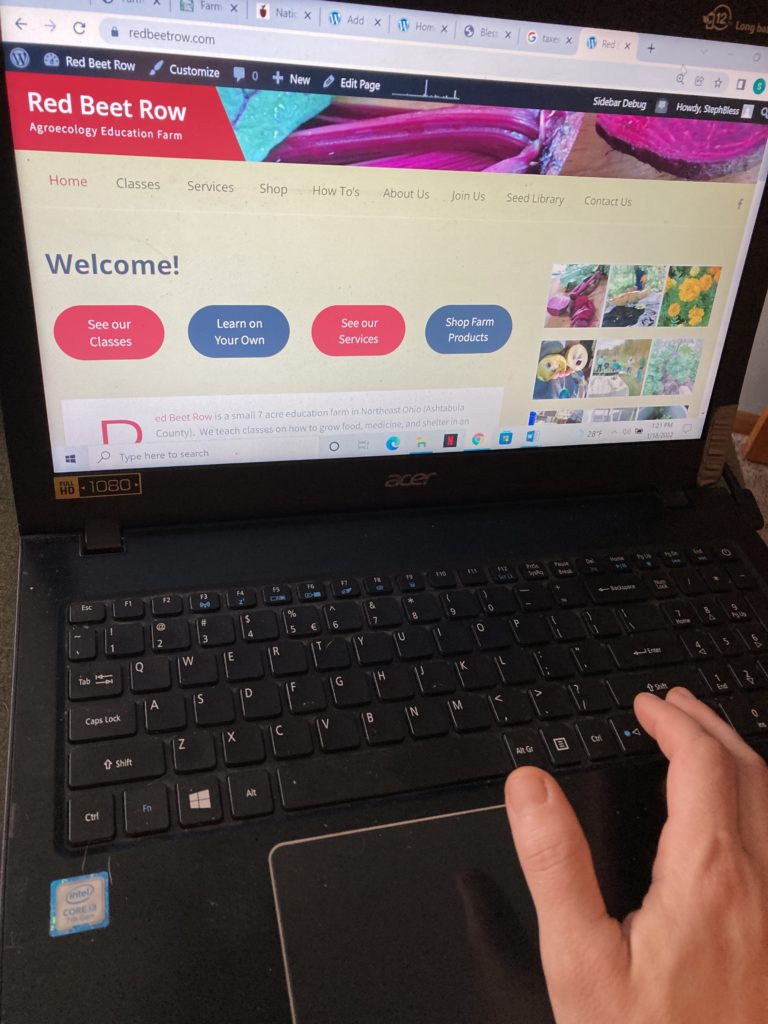 Website design and ongoing maintenance, using WordPress ->including Woocommerce (and other web platforms) for hosting online sales
Income taxes for individuals, families, self-employed, farmers, and some small businesses and non-profits
Online & Email marketing, using Mailchimp (or similar newsletter platform), Social Media – Instagram, Tick-Tock, Facebook, Twitter, whatever preferred platforms for the occasion
Print media: fliers, newsletters, posters, etc, using Publisher (or similar word processor program)
–>Don't see what you need listed here? Ask Steph about it in email or IN THE FORM BELOW.
What are Your Administrative Needs?
To communicate about your administrative needs or ask questions, email redbeetrow@yahoo.com, or COMPLETE THE FORM AT BOTTOM.
Experience
See below for Steph's resume. Some highlights are:
Proficient in Microsoft Office Suite (Word, Excel, PowerPoint, Publisher); Adobe Acrobat; Google Workplace Suite (Drive, Docs, Groups, Calendars); Outlook; DropBox; Mailchimp, Constant Contact, and other email marketing programs
Skilled at researching, writing, editing, catching small details, formatting, maintaining complex spreadsheets, and creating accessible publications for diverse audiences
Published Master's Thesis online: "Appalachian Ingenuity in Action: Activists Reach Beyond Traditional Economic Development in Kentucky" http://uknowledge.uky.edu/gradschool_theses/470/
What are Your Administrative Needs?
To communicate about your administrative needs or ask questions, email redbeetrow@yahoo.com, or complete the following form: