1. Volunteers! Interns! Students! Oh My!
2. Community Projects
3. Teaching / Collaborating / Partnerships
---
---
1 Volunteers! Interns! Students! Oh My!
We need volunteers, interns, students, of all skill levels and interests. Some ideas outlined here are: learning projects, grunt labor, and teaching – but if you have other ideas, please don't be shy – we like ideas.
Grunt Labor
Just want to be some helping hands? That's great! We'll take it! We always have grunt labor we need help with doing alone or alongside us! Both physically easier tasks (like computer work) and full-body workout tasks. You tell us what levels of action you are up for, and we'll throw some tasks at you. Contact us to volunteer.
Teaching
Everyone is good at something. What is a skill that ties you to nature? What is a skill you use all the time, and would love to share with others? We love to host guest teachers, and to help develop new teachers. Please tell us if you are interested in teaching!
Develop a Learning Project
For any skill level. We have so many interests and so little time. What's something you like to do? What are you interested in trying out? What do you need land to do? As long as it ties to our mission, we would love to collaborate on a learning project for you – or build on one of our existing projects. Here are some ideas we have. What ideas do YOU have?
Natural building

Natural beekeeping

Polyculture gardening

No-till gardening with natural fertilizers

Bed prep without machines

Earthworks

Organic nursery

Natural orchard management
---
---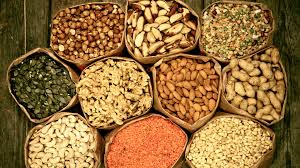 2 Community Projects
Red Beet Row is involved in several community projects. Please join us!
Land Ownership / Community Land Trust / Ecovillage
We moved onto our land with the intent of sharing ownership with others who share our visions and mission. 7 acres is too big for 2 people. We've researched ideas around community land trusts, ecovillages, and other forms of collective and intentional land ownership. We also have experience living in community housing, and have close friends with experiences in joint land ownership and intentional community. There is still more to learn! But if these ideas interest you, as well, please let us know! We are actively collecting contact information, desires, and resources, from other people who share our interests – we are not alone! The only way to come together and get things done is to make ourselves known to each other.
Seed Libraries
Did you know our county has 5 seed libraries! We always need more seed and more volunteers! Click here to learn more
Ashtabula Local Food Council
Is an organization of volunteers devoted to increasing local food exchange in Ashtabula County. We need volunteers! If you care about local food, we need you! Click here to learn more.
Reeds & Roots Skillshare
We take the lead in organizing this annual earthskills gathering. An educational event geared for families and all ages, it is a regional networking community event organized by volunteers. Teachers apply to put on workshops, sharing skills that promote earth-friendly-living, such as natural building, basket making, mushroom ID, cordage, dumpster diving, hide tanning, activism, direct action, fermentation, wild medicine ID, organic gardening, building with pallets/trash, food preservation, etc. Skills that promote the betterment of the earth, sustainable living, and $$-free-living, for both rural and urban settings! Learn more here.
Ashtabula County Water Watch
Is an organization of grassroots activists, coming together over water problems in our community. Injection wells and pollution from fracking waste water that is shipped into our towns from Pennsylvania and West Virginia, is often the focus of our work. Although, we've also hosted educational forums on other dirty industries polluting Lake Erie, and our 3 beautiful wild and scenic rivers. Click here to learn more.
---
---
3 Teaching / Collaborating / Partnerships
Red Beet Row is always wanting to grow in our partnerships, collaborations, and hosting of teachers and organizations! If you have joint project ideas in mind, if you'd like to teach, or if you have any collaborative ideas at all, please contact us!
Food Medicine Education & Collaboration
Red Beet Row teams up with other educators in our area to offer more robust, collaborative, and comprehensive education about healthy food and medicinal herbs! Wild food included! If you are an herbal educator, or if you just want to help us come together and organize – contact us and let us know!